Crane Cup
Regular price
Sale price
£35.00 GBP
Unit price
per
Sale
Sold out
Share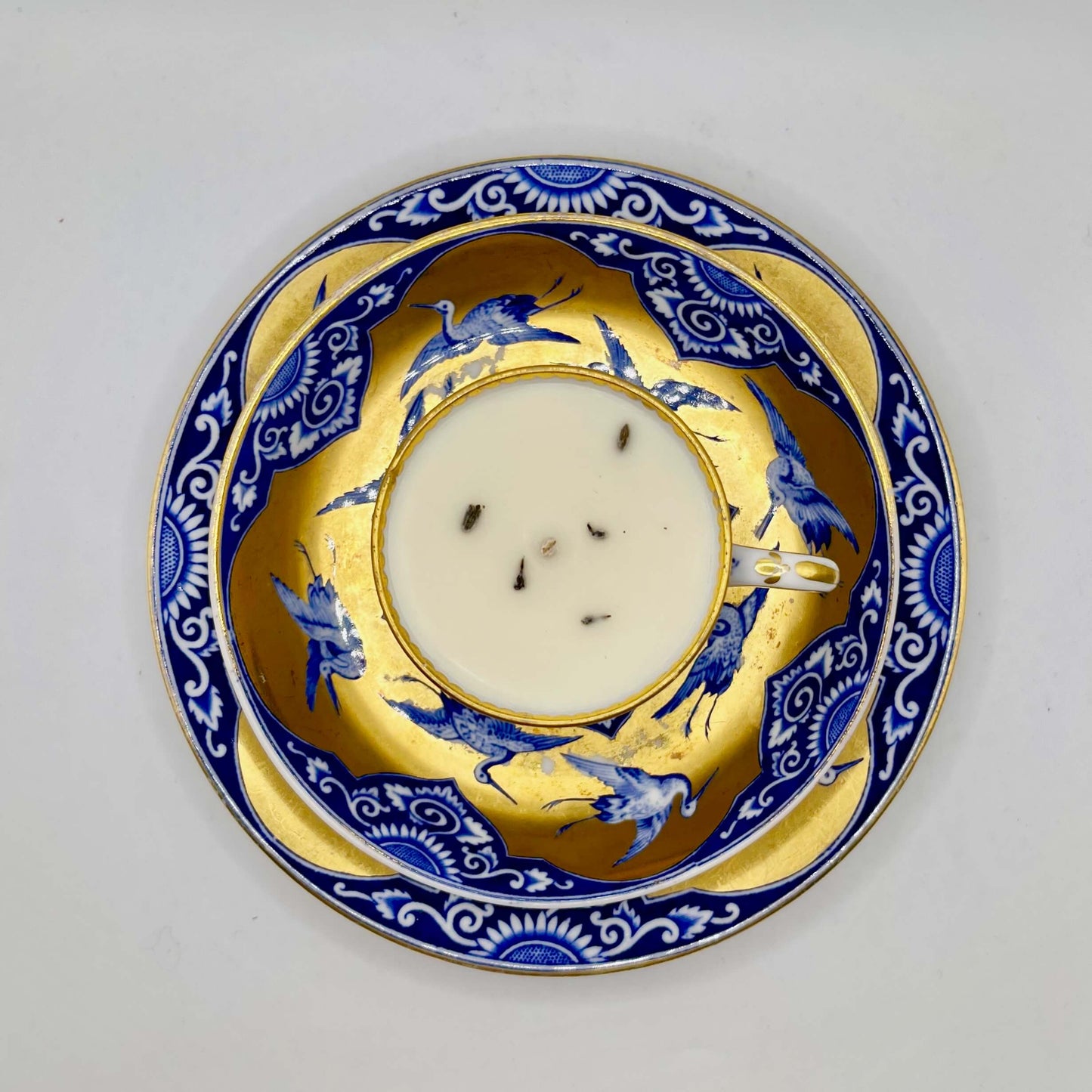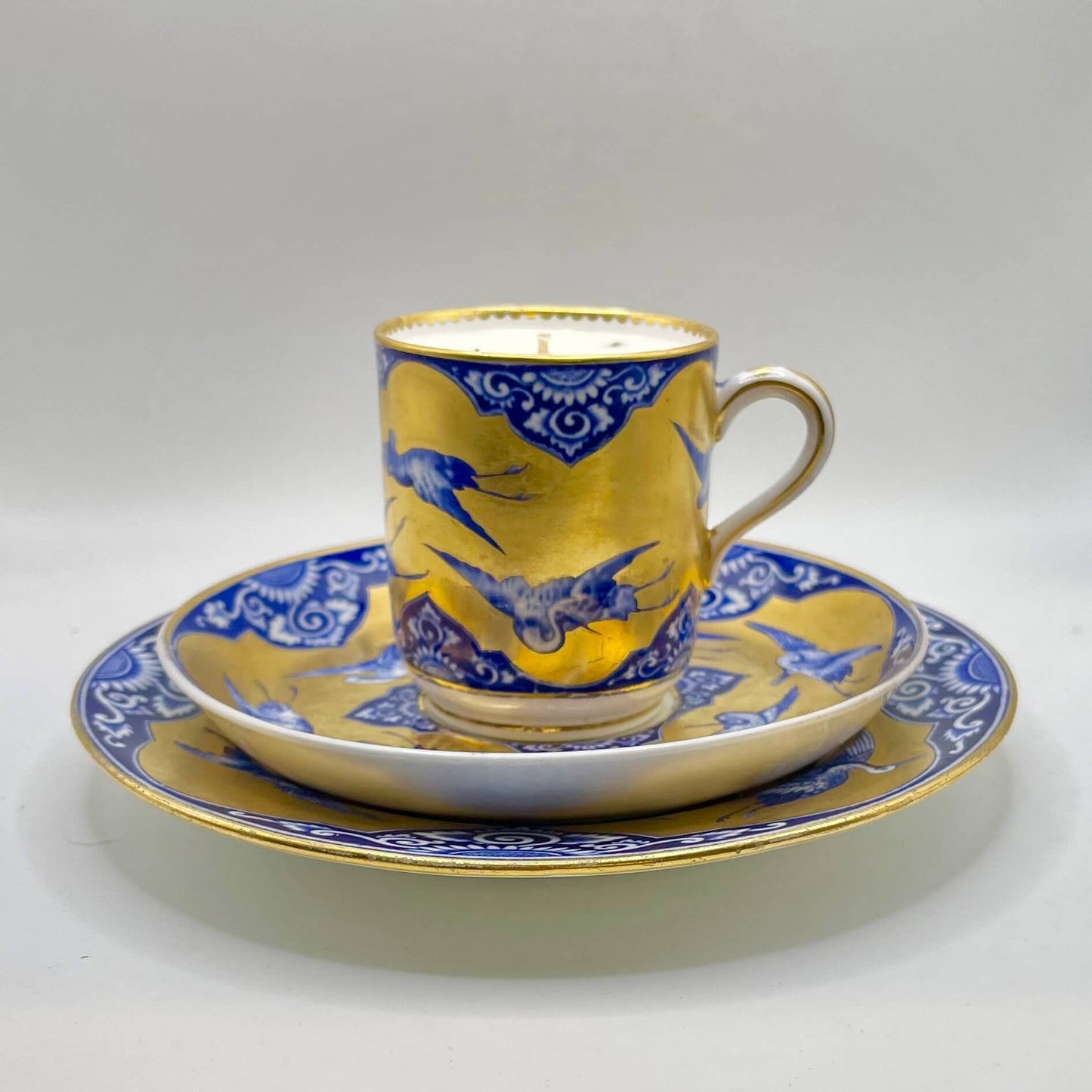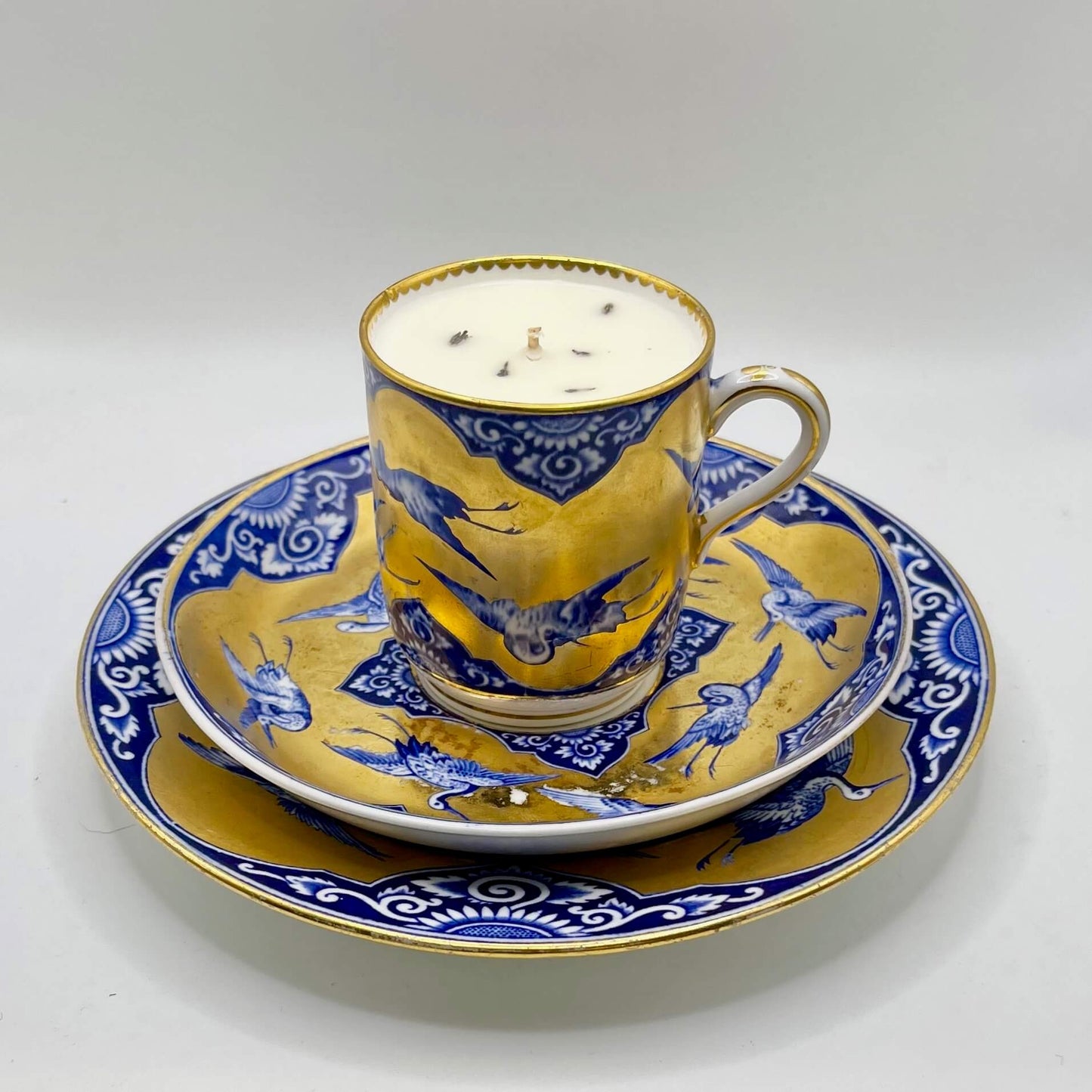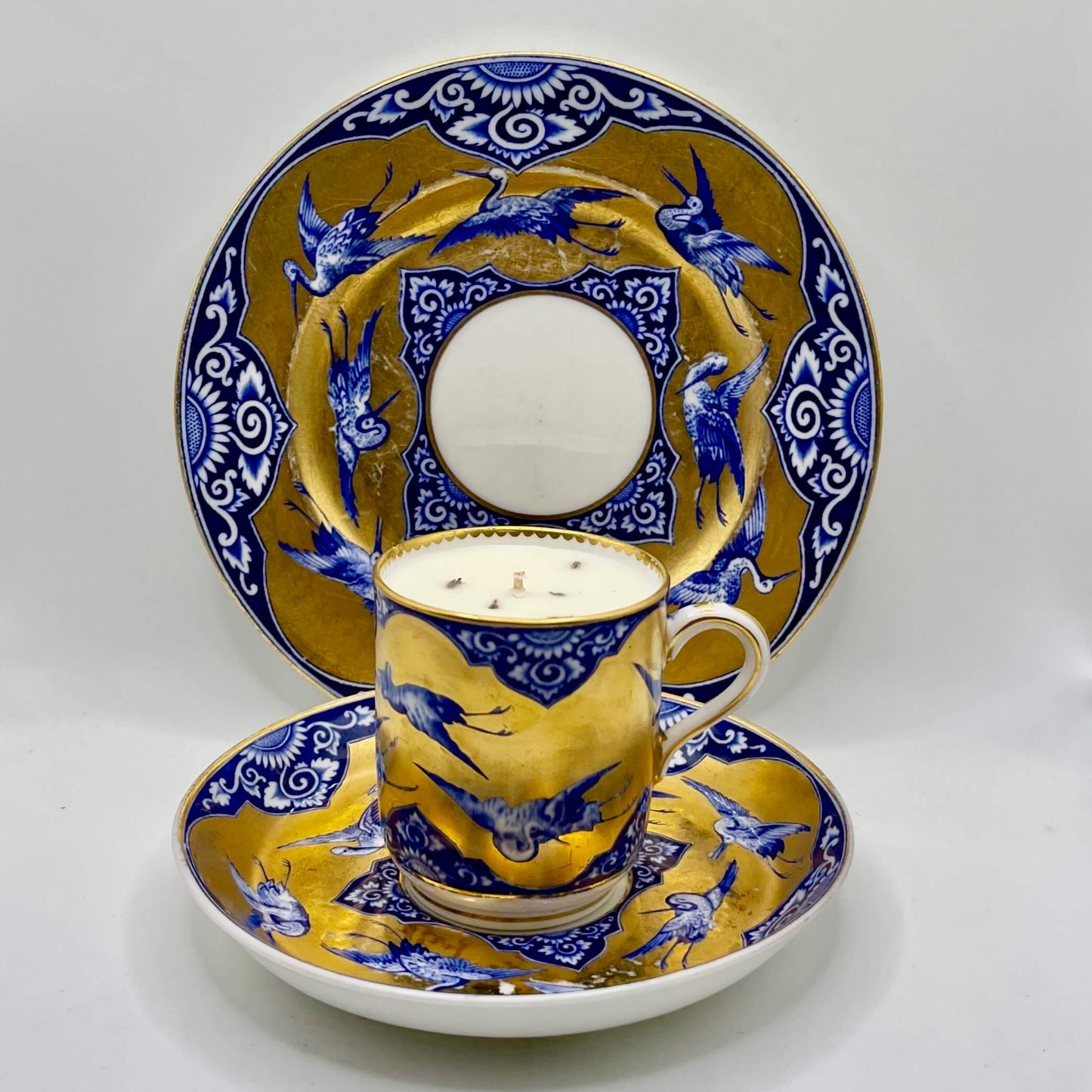 Crane Cup
In the late 1880s and 1890s the oriental style was all the rage and this English porcelain coffee cup trio by an unknown maker is the ultimate expression of this.  Cranes symbolised longevity in Chinese mythology and despite a few rubs where the gilding has worn, this set looks just as good now as it did 140 years ago.
Settle back and relax with out soothing essential oil blend.
Number of wicks: 1
Refillable: Yes
Weight: 0.6 lb
Essential oil blend: Bergamot and lavender
Hand decoration: Lavender
Blend ratio: 90% European sourced olive oil and sunflower wax, 7% pure essential oils and 3% UK bees wax
Candle volume: 150ml
We blend our candles with pure essential oils which give them a delightfully subtle and natural fragrance. We wick them with cotton and linen blend wicks.
We never use artificial fragrances, chemicals, paraffin wax or GMO palm or soya waxes.