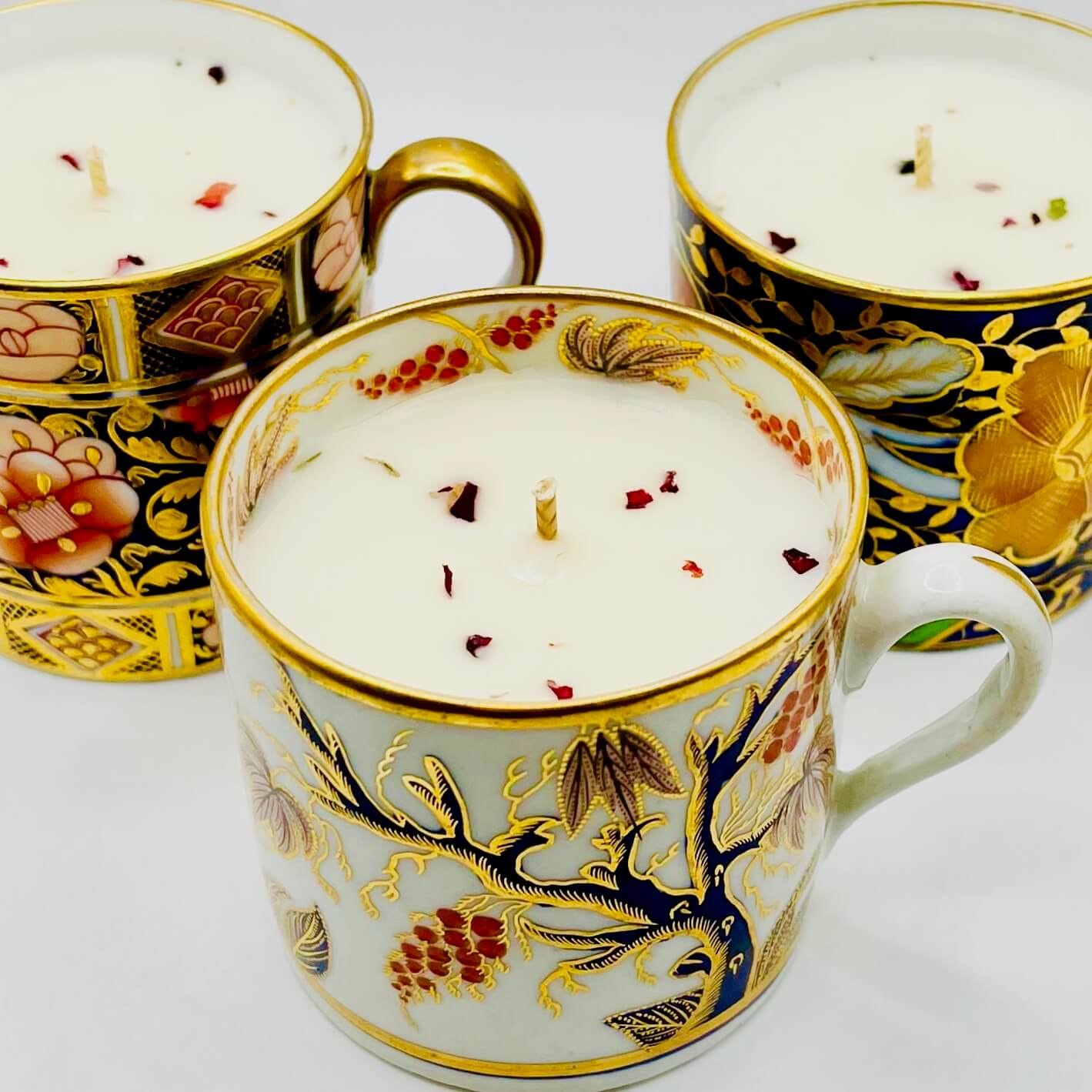 Unique Handcrafted Candles
Welcome to our wonderful world of candles, where you'll find handmade gems that are little pieces of history.
Enjoy exploring our extraordinary candles in upycled vintage and antique containers. Most of them are unique.
Here you'll find gorgeous sustainable candles we've hand poured with Cockles and Heart's special UK beeswax blend featuring a range of pure essential oils.
And because we offer refills on all our pieces, you'll be getting a candle for life.
Choose Your Candle Now
Our Candles

Blended with the finest natural waxes and essential oils
Handcrafted into upcycled china and glass
Long lasting
Smell fab from top to bottom

Big Brand Candles

Factory made using petrol derivatives and chemical fragrances
New containers shipped from China
Burn fast producing soot
Smell fake and scent fades