Earth Matters
Its right that as we all become more conscious about the food we eat and the cleaning products we use, we should think about whats in the candles we burn and inhale.
Serious worries over the contents of mass produced candles were a big reason for us starting Cockles and Heart. We wanted to make things differently and better than anyone else and thats what we do.
For us better means looking at the whole life cycle of every material we use, who makes it, how it is shipped to us, right through to how it can be reused or recycled. We make our choices according to whats best for the planet and for you.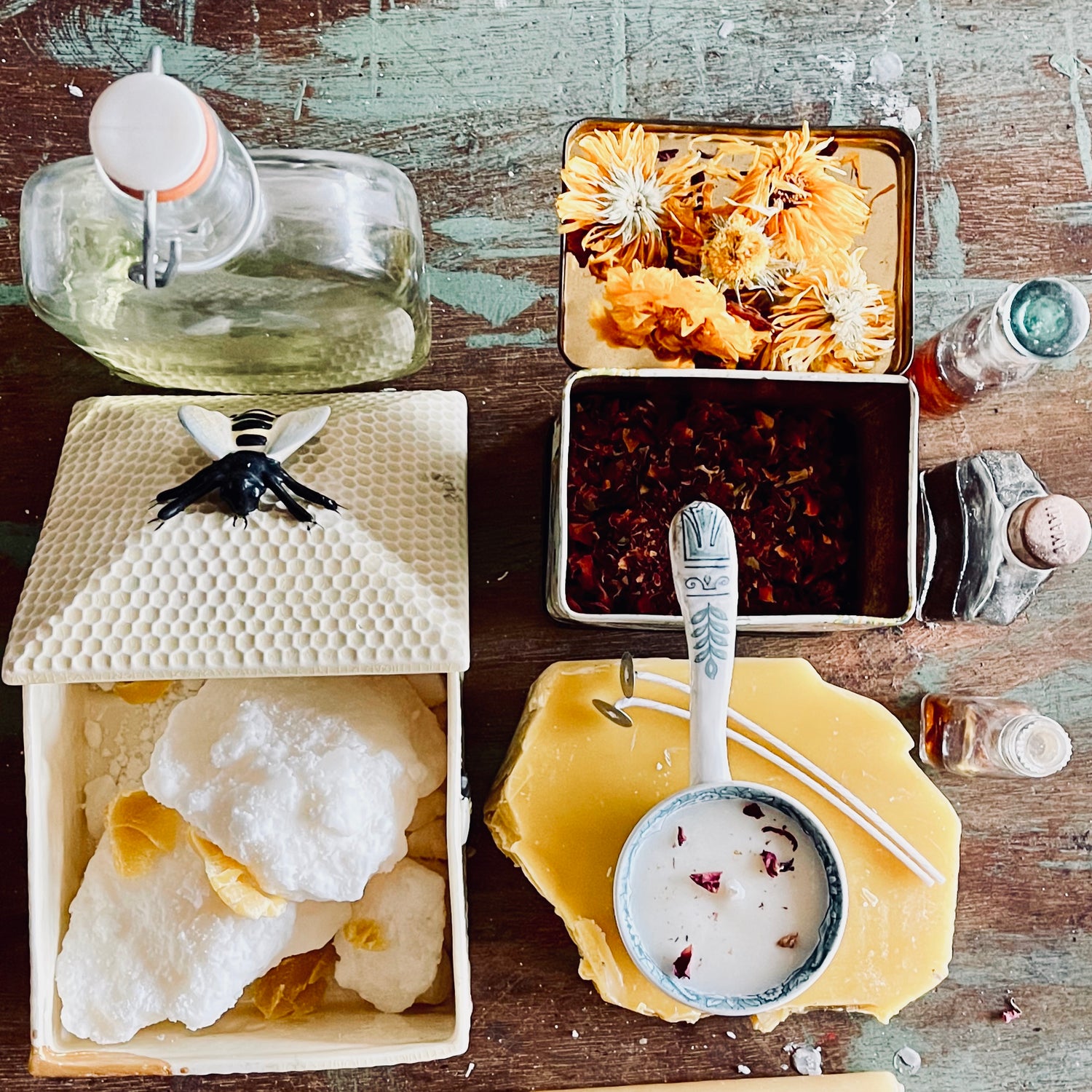 Breathe Easy
We blend our candles from Dartmoor beeswax, European olive wax, European sunflower wax and pure essential oils. We decorate them with botanicals that we grow here on our Devon small holding. Nothing else. No chemicals or nasties.
Reduce and Re-use
Why use precious resources to make new candle containers when there is so much overlooked vintage china and glass to bring back to life. We love restoring unloved or imperfect china and glass to new candle glory.  All part of reducing, reusing and recycling.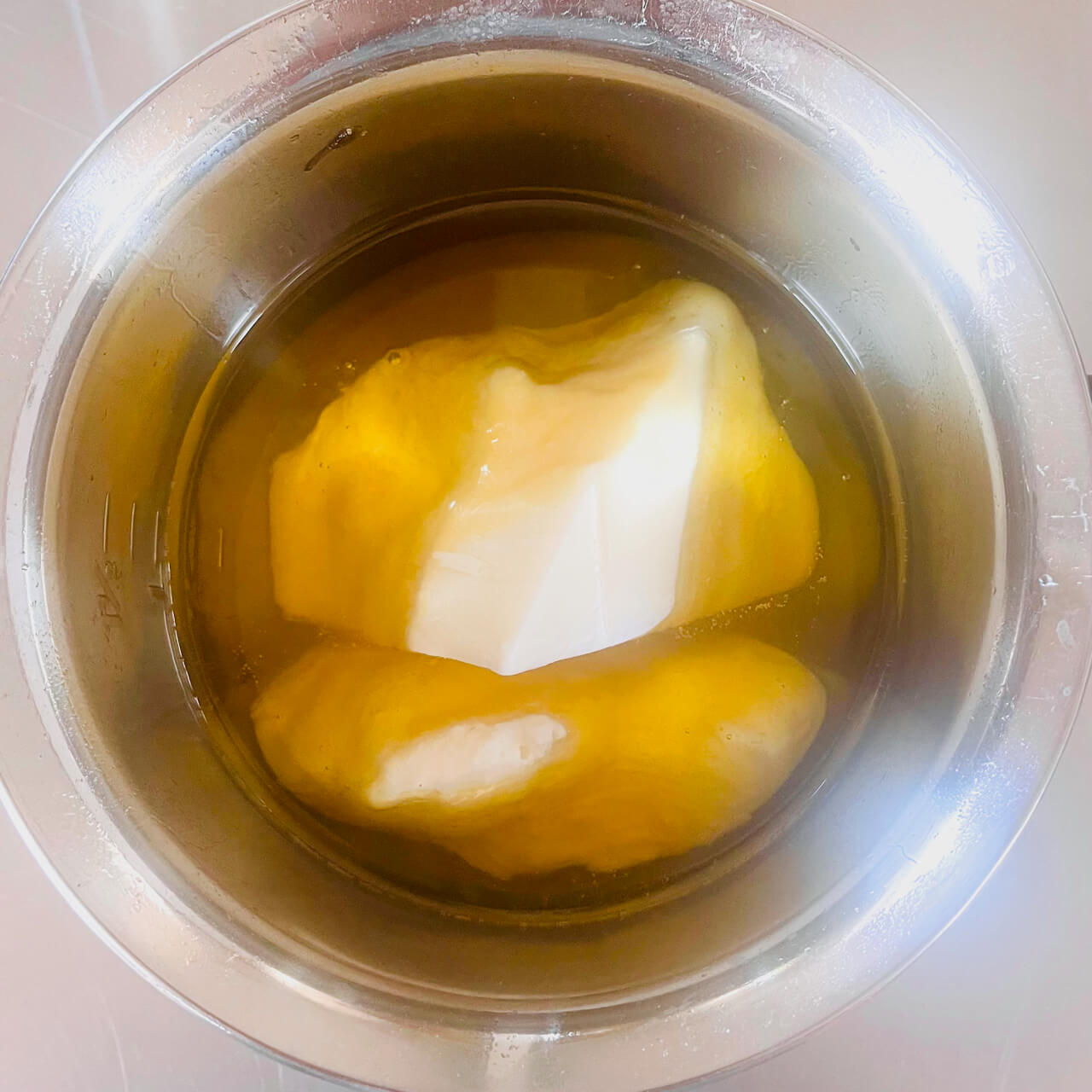 Natural Wax
Unlike the big brands, we never use GMO or mass monoculture crops like soya, palm or petroleum waxes like paraffin. We campaign as loudly as we can against the use of palm and soya due to serious concerns about deforestation.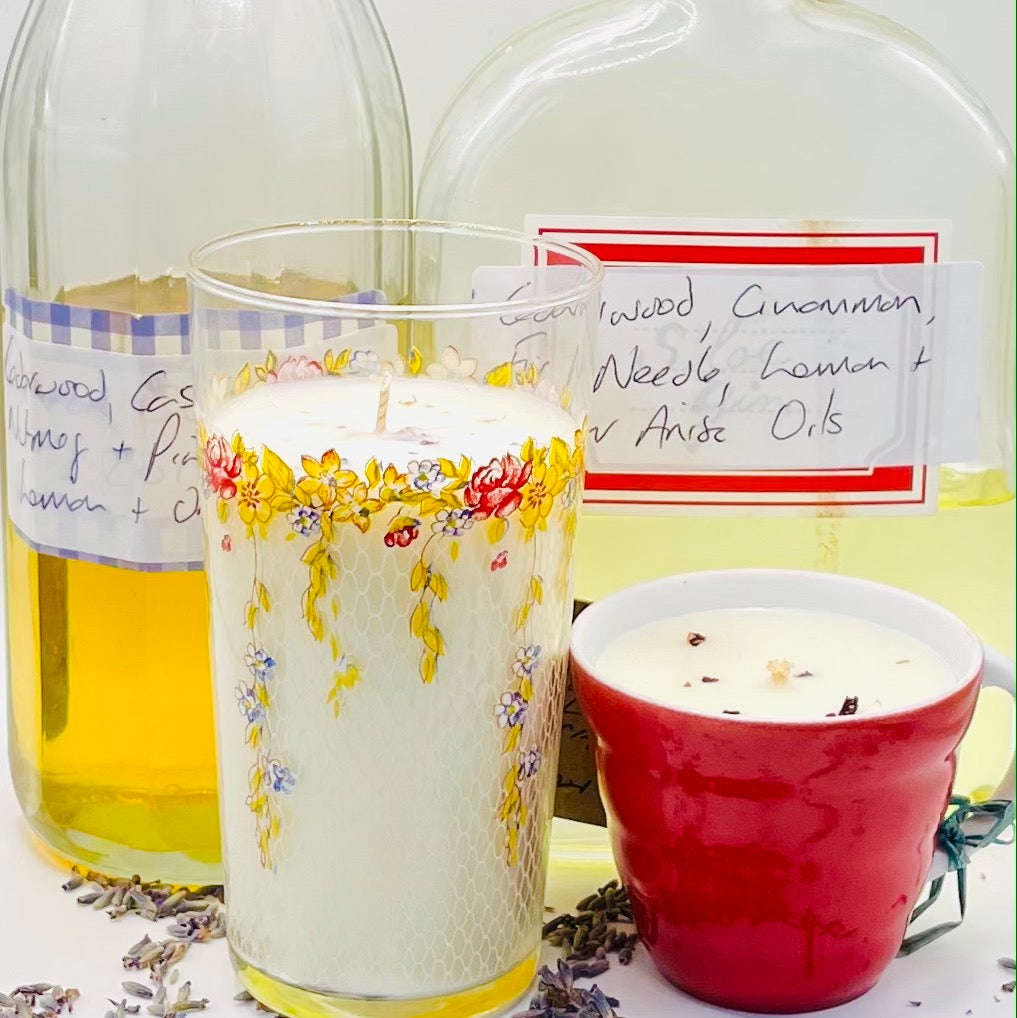 Essential Oils
We use pure essential oils to scent our wax blends and absolutely never use chemical fragrances. On average, essential oils make up 8% of our finished candles. Because we use essential oils not artificial fragrances, our candles give off an incredibly pure aroma even before they are lit. All our botanicals are grown on our Devon smallholding.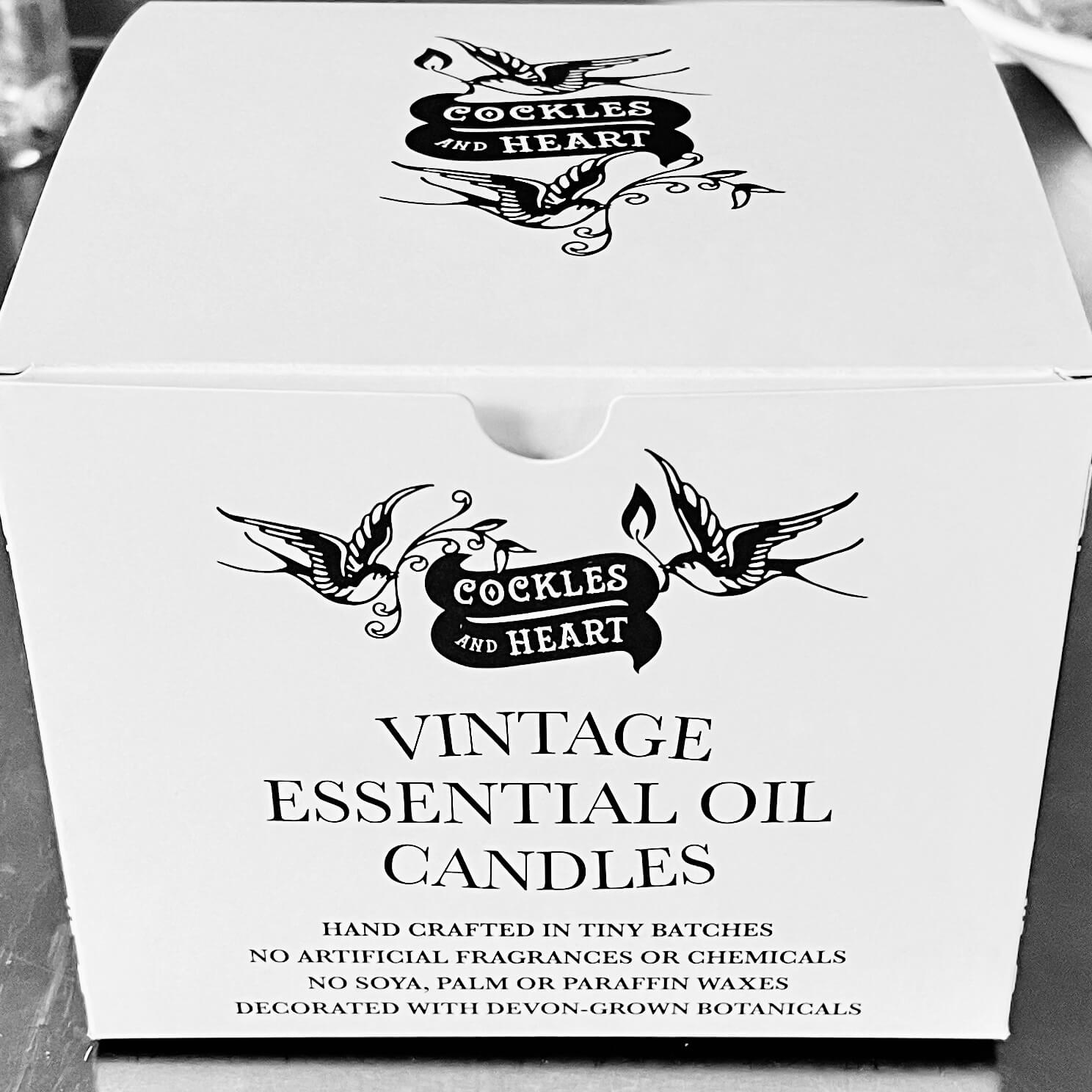 Zero Plastic
We don't use plastic or petroleum based products in any part of what we do.
Our labels are made from FSC certified recycled paper with environmentally friendly glues.
All our gift boxes and packaging is recycled and recyclable.
Shop sustainable candles
Bergamot and ho leaf

Regular price

Sale price

£12.00 GBP

Unit price

per

Sandalwood, bergamot and orange

Regular price

Sale price

£12.00 GBP

Unit price

per

Sandalwood, Bergamot and orange

Regular price

Sale price

£12.00 GBP

Unit price

per