Refills
We really do believe in helping the environment by reusing, reducing and recycling which is why we are one of the few UK candlemakers to offer a refill service on all our vintage china and glass candles.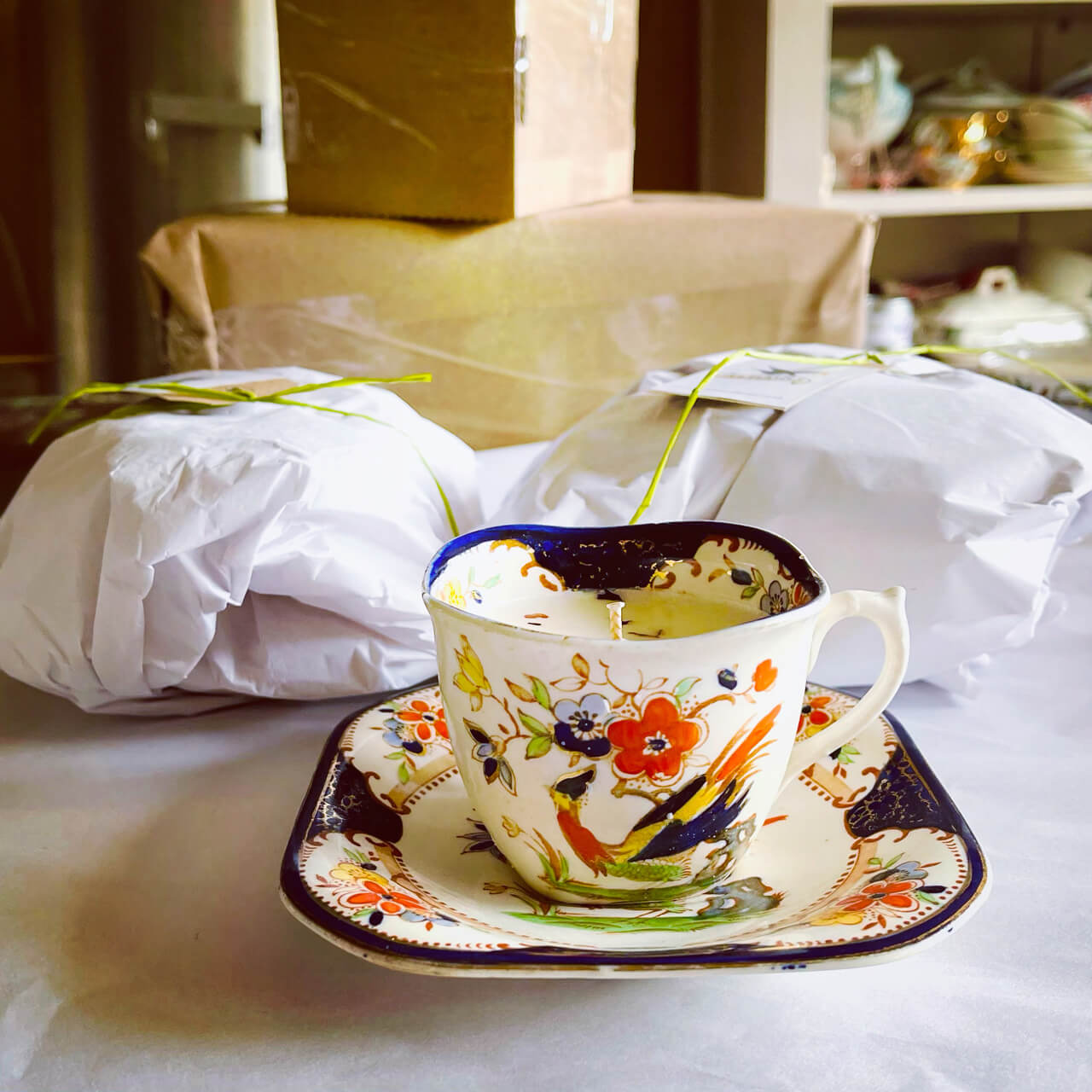 How to arrange your refill
When you've enjoyed your candle to the max (we suggest not burning candles below 7mm from the base of the container),  email us and we'll give you your refill price.  
This'll depend on your candle's size, shape and number of wicks.  It will usually be less than half the price of the original candle and could be as little as a third.
We'll offer you a choice of essential oil blends and when we receive your container we'll get cracking on restoring it to its former candlelit glory.
Arrange refill now
Step 1

Once you've had many hours of candlelit joy, send your C&H candle back to us...

Step 2

...choose your essential oil blend and we'll restore your container to its original state...

Step 3

...and re-pour it ready for you to enjoy all over again.