Blue Flower Cup
Regular price
Sale price
£29.00 GBP
Unit price
per
Sale
Sold out
Share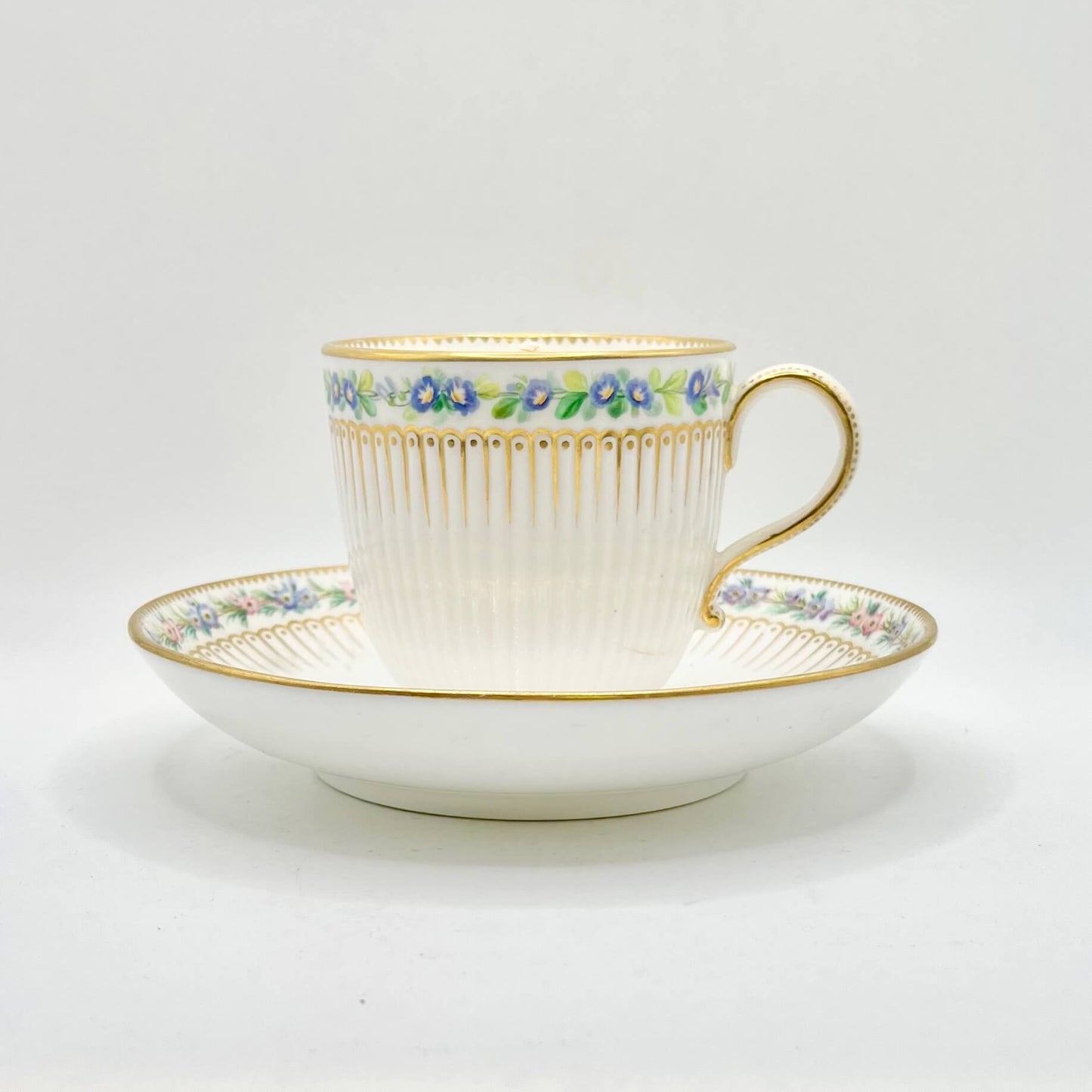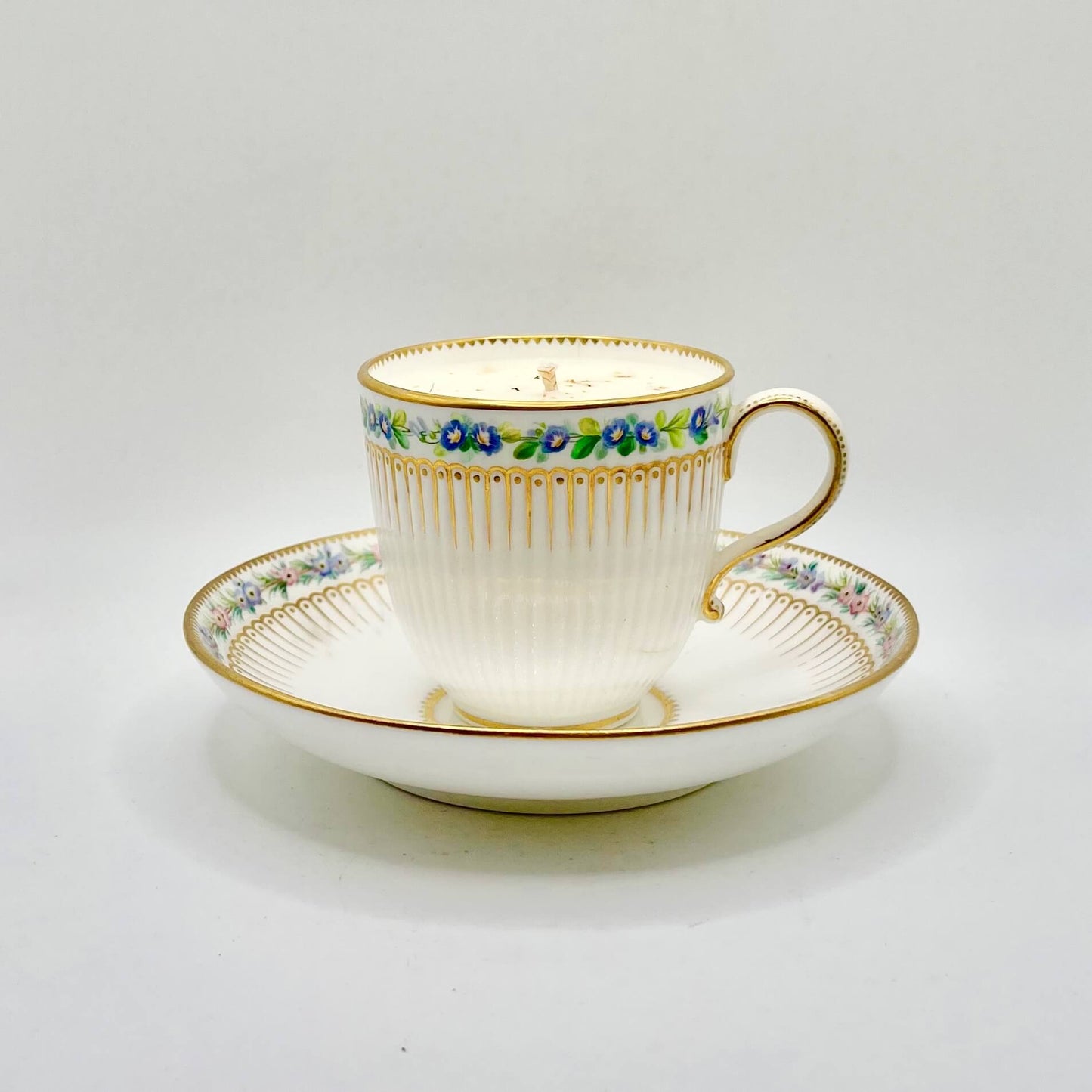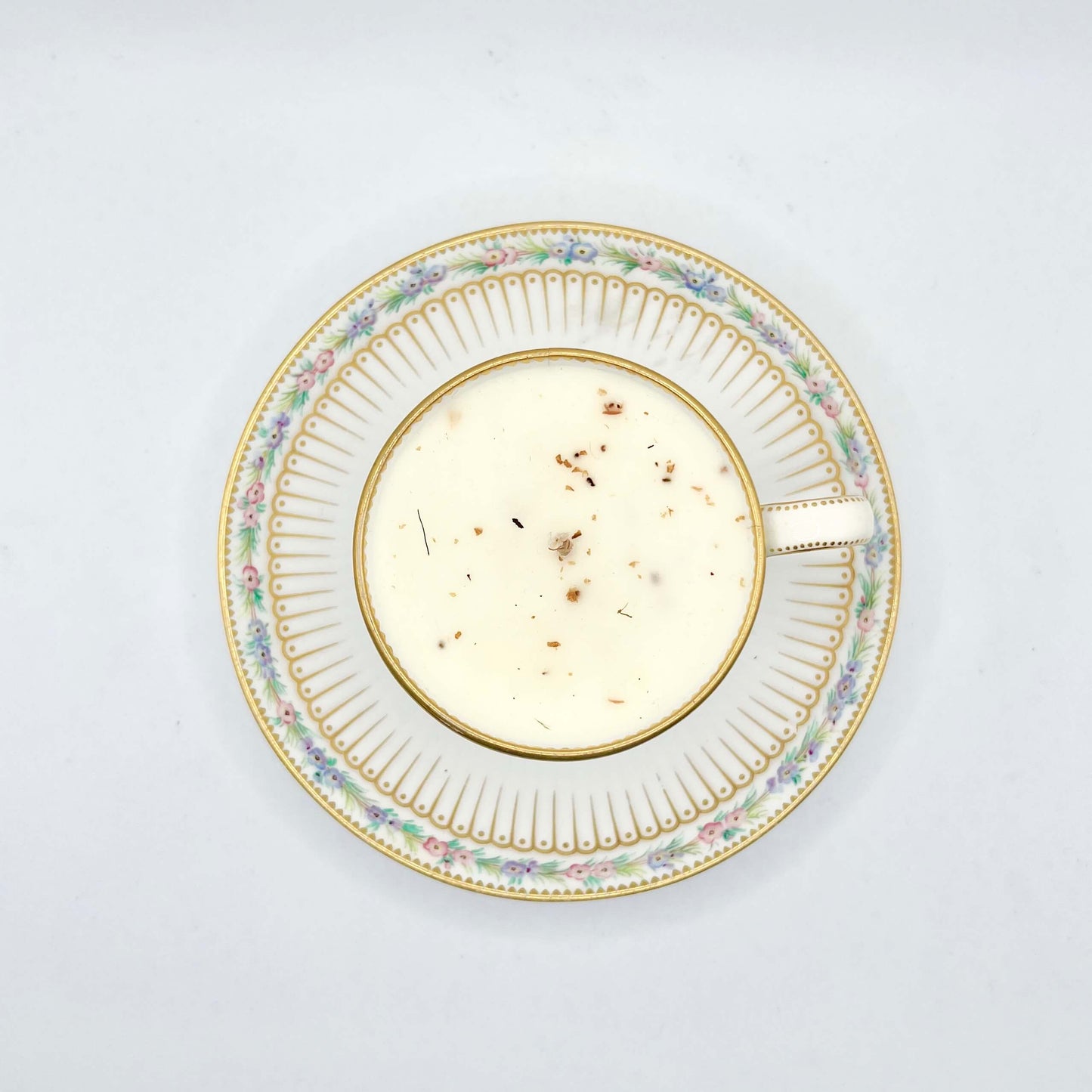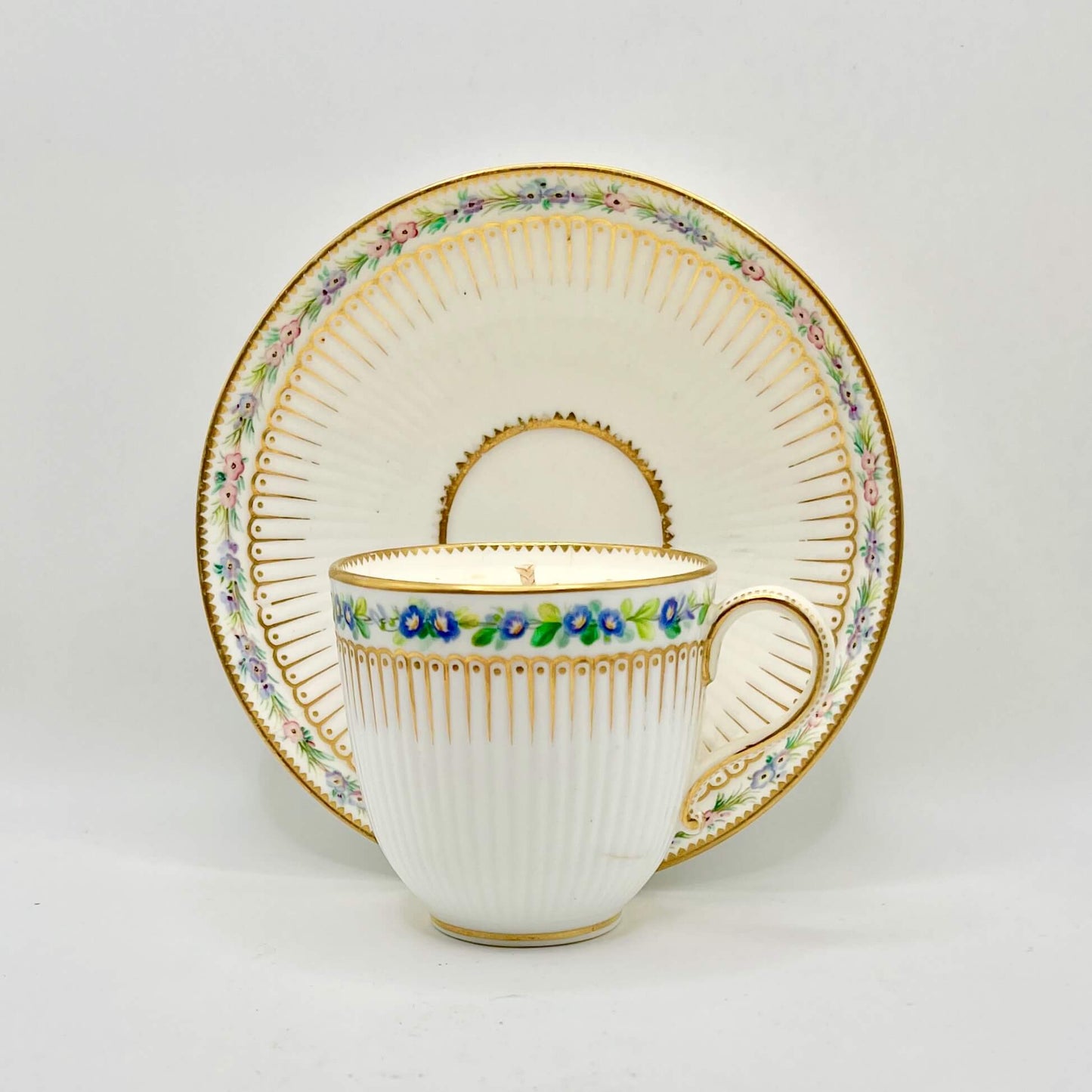 Blue Flower Cup
This classy porcelain cup and saucer are in mint condition.  We can be totally accurate on the date they were finished by the famous Worcester porcelain factory.  The mark on the bottom tells us that this cup was completed on 18 October 1850 - a truly historic set and now a glorious candle.
Boost your mood with our uplifting essential oils blend
Number of wicks: 1
Refillable: Yes
Weight: 0.4 lb
Essential oil blend: Frankincense, oregano and cedar
Hand decoration: Rose dust
Blend ratio: 90% European sourced olive oil and sunflower wax, 7% pure essential oils and 3% UK bees wax
Candle volume: 150ml
We blend our candles with pure essential oils which give them a delightfully subtle and natural fragrance. We wick them with cotton and linen blend wicks.
We never use artificial fragrances, chemicals, paraffin wax or GMO palm or soya waxes.