Blue Dragon Bowl
Regular price
Sale price
£45.00 GBP
Unit price
per
Sale
Sold out
Share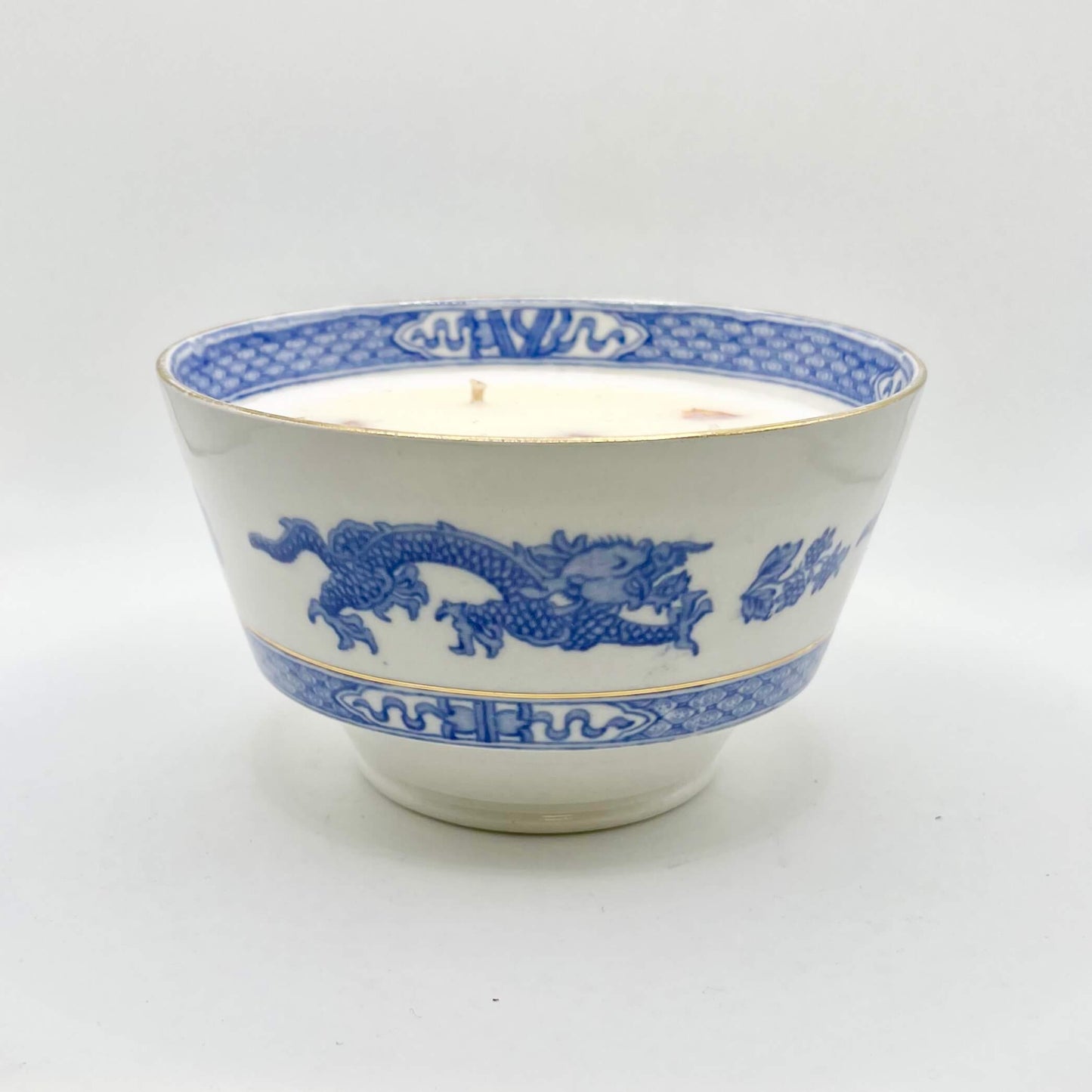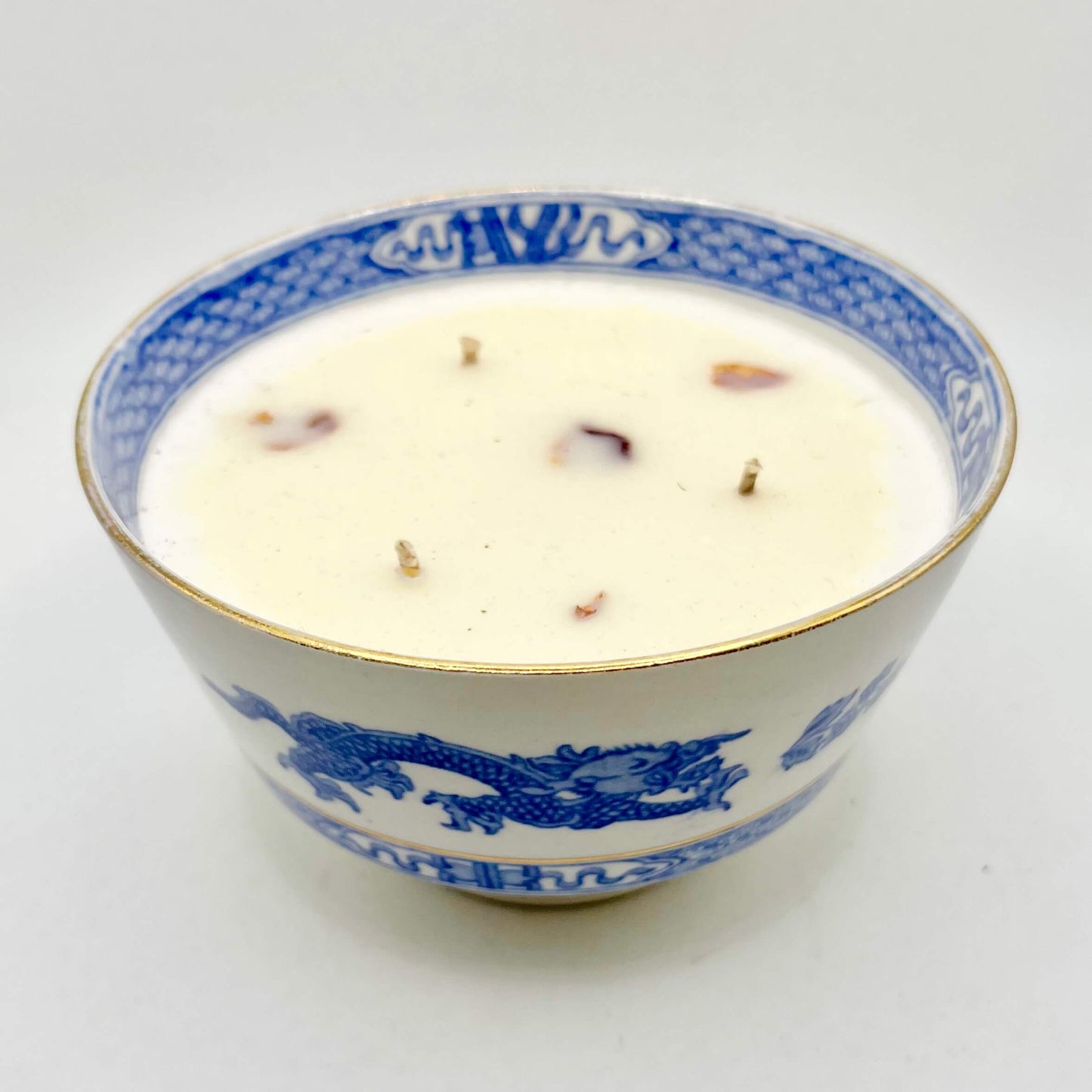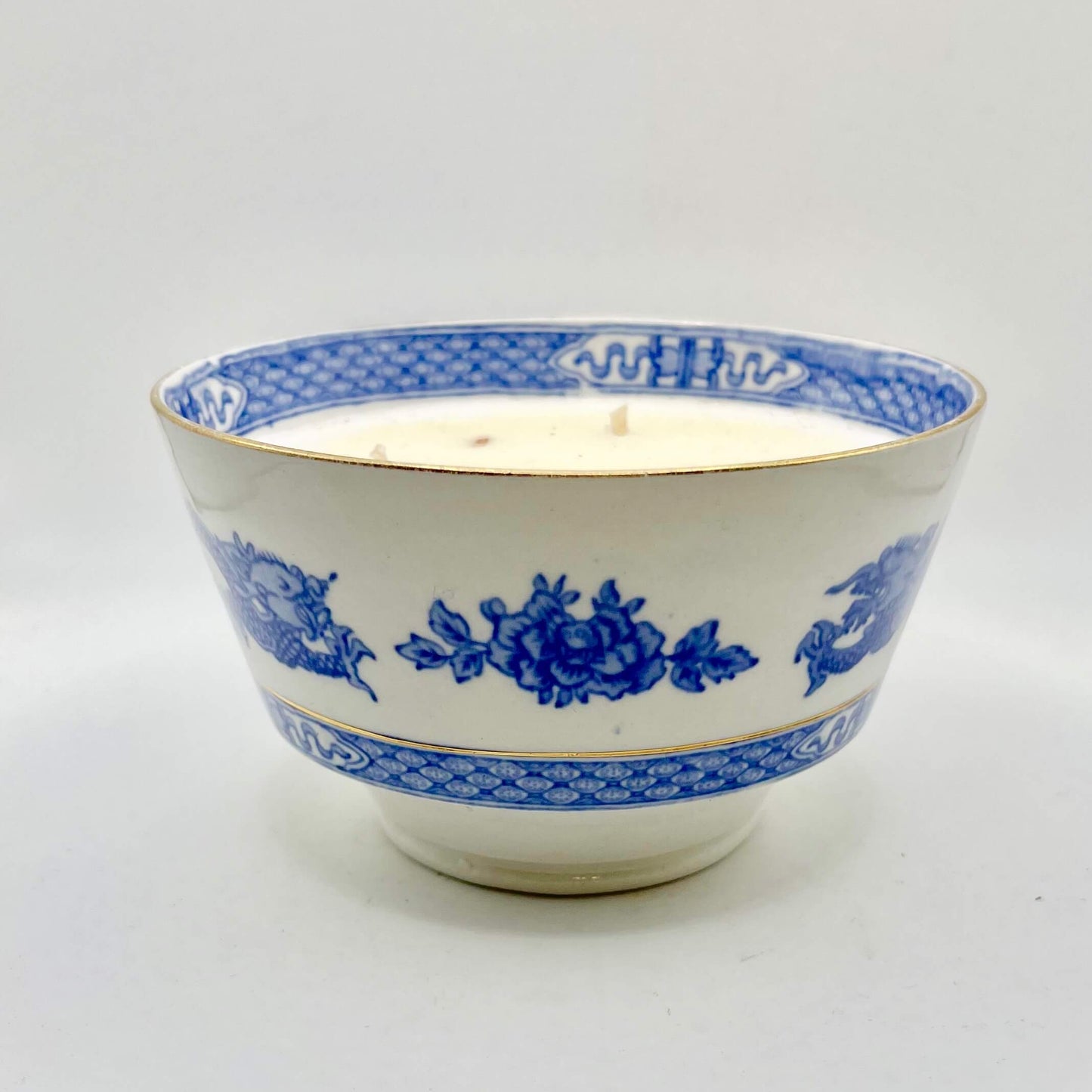 Blue Dragon Bowl
This one of a kind bowl was produced by the Cauldon Pottery at the peak of its powers in the 1920s when anything exotic was all the rage.  Too big for a tea bowl, it certainly packs an essential oil punch and will scent a largish room even when unlit.
Take time out with our relaxing essential oils
Number of wicks: 1
Refillable: Yes
Weight: 0.6 lb
Essential oil blend: Ylang ylang, petitgrain and lime
Hand decoration: Rose dust
Blend ratio: 90% European sourced olive oil and sunflower wax, 7% pure essential oils and 3% UK bees wax
Candle volume: 300ml
We blend our candles with pure essential oils which give them a delightfully subtle and natural fragrance. We wick them with cotton and linen blend wicks.
We never use artificial fragrances, chemicals, paraffin wax or GMO palm or soya waxes.