The Multi Wick Candle Guide
Cockles and Heart have put together the ultimate multi wick candle guide to help you get the most out of your multi wicker. Read on for hot tips on burning candles, refills and much more…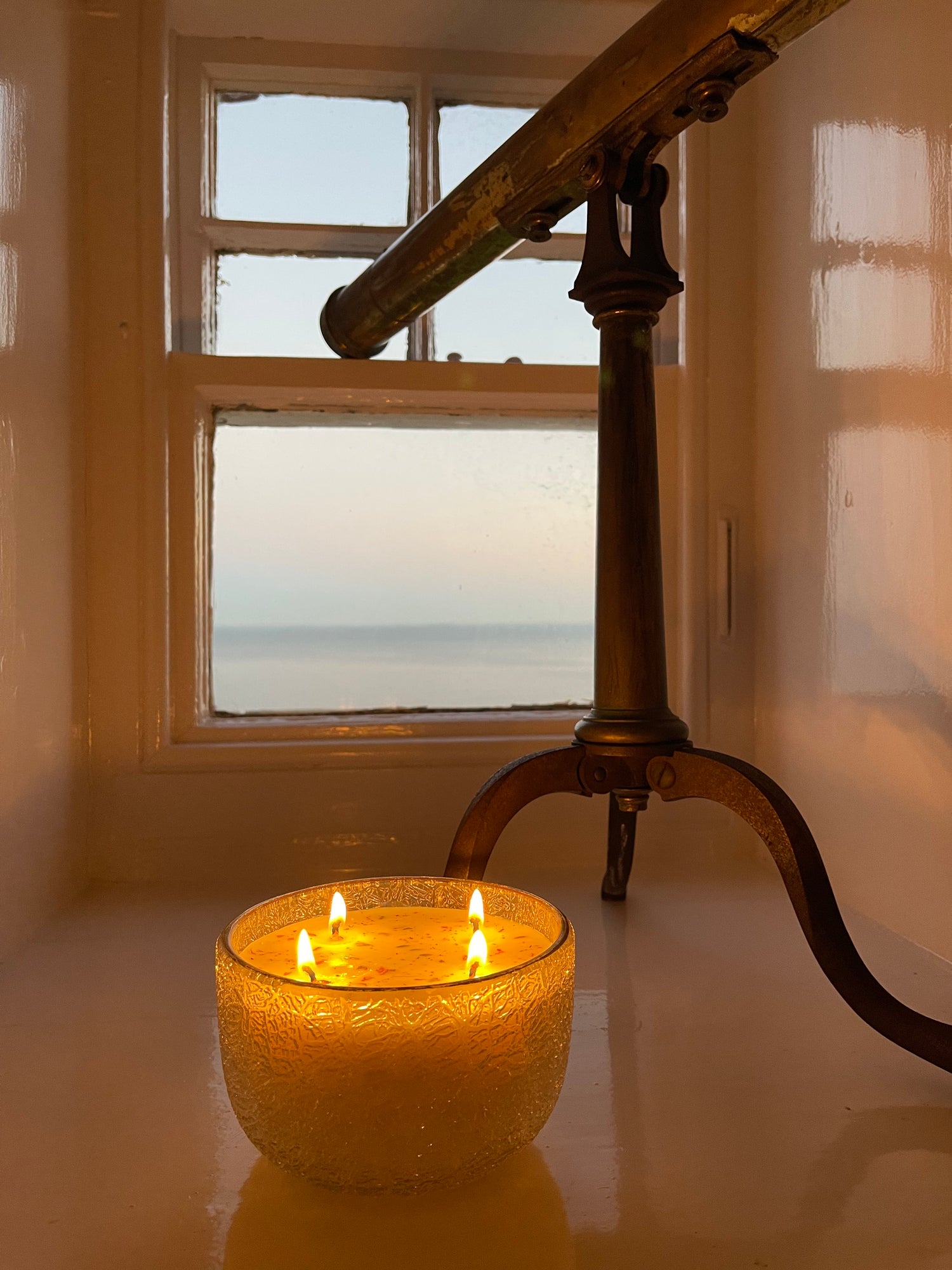 What is a multi wick candle?
Let's start with the basics. A multi wick candle is a large candle that has several wicks to help it deliver the max possible candlelit hours. The beauty of a multi wick is that the more wicks you have, the more light and scent your candle will give off.
Cockles and Heart candles make great statement pieces and look fabulous when displayed as table centre pieces. Our multi wick candles range from 2 wick bowls up to 7 wick candles that can weight well over 2kg and give over 200 hours candle lit joy.
Because we infuse our large multi wick candles with generous amounts of pure essential oils, they delicately fragrance your room even before they are lit. Our multi wicks really are fragrance extravaganzas!
Cockles and Heart multi wick candle ingredients
All Cockles and Heart candles are free from chemicals, artificial fragrances, paraffin wax and other harmful materials. We hand pour them from natural waxes infused with pure essential oils, which are naturally distilled from plants, fruit and trees. We use the ultimate sustainable wax blend of 90% coconut and rapeseed wax, 8% essential oils, 2% beeswax. We never use palm, soya, or any wax from GM crops.
Fab fact about beeswax

Many early Europeans relied on candles made from tallow (animal fat). During the middle ages beeswax candles were introduced to Europe. Unlike tallow, beeswax burns clean and gives off a sweet scent so it came to be the most revered choice for expensive candles. As is still the case today, beeswax was more labour intensive to produce and is more scarce than other wax ingredients so it came with a price tag to match. This meant few individuals other than the wealthy could afford to burn them in the home.
How to burn a multi wick candle
1. Always choose a draught free spot to burn your candle. A gently flickering flame will mean your candle burns more evenly and will last longer. The first time you light your candle, leave it lit until the wax melts right across the surface to avoid tunneling.
2. Ideally wicks should be 5mm above the wax. Once you've lit your candle and let the wax melt across the whole surface, let it cool and reset. Before re-lighting trim the wick back to 5mm to avoid sooting or black marks.
3. We recommend burning your candle for between 1-4 hours at a time depending on size. Telltale signs of overheating are if the flame starts flickering fast and the top layer of melted wax is more than 4mm deep.
Shop Multi Wicks Now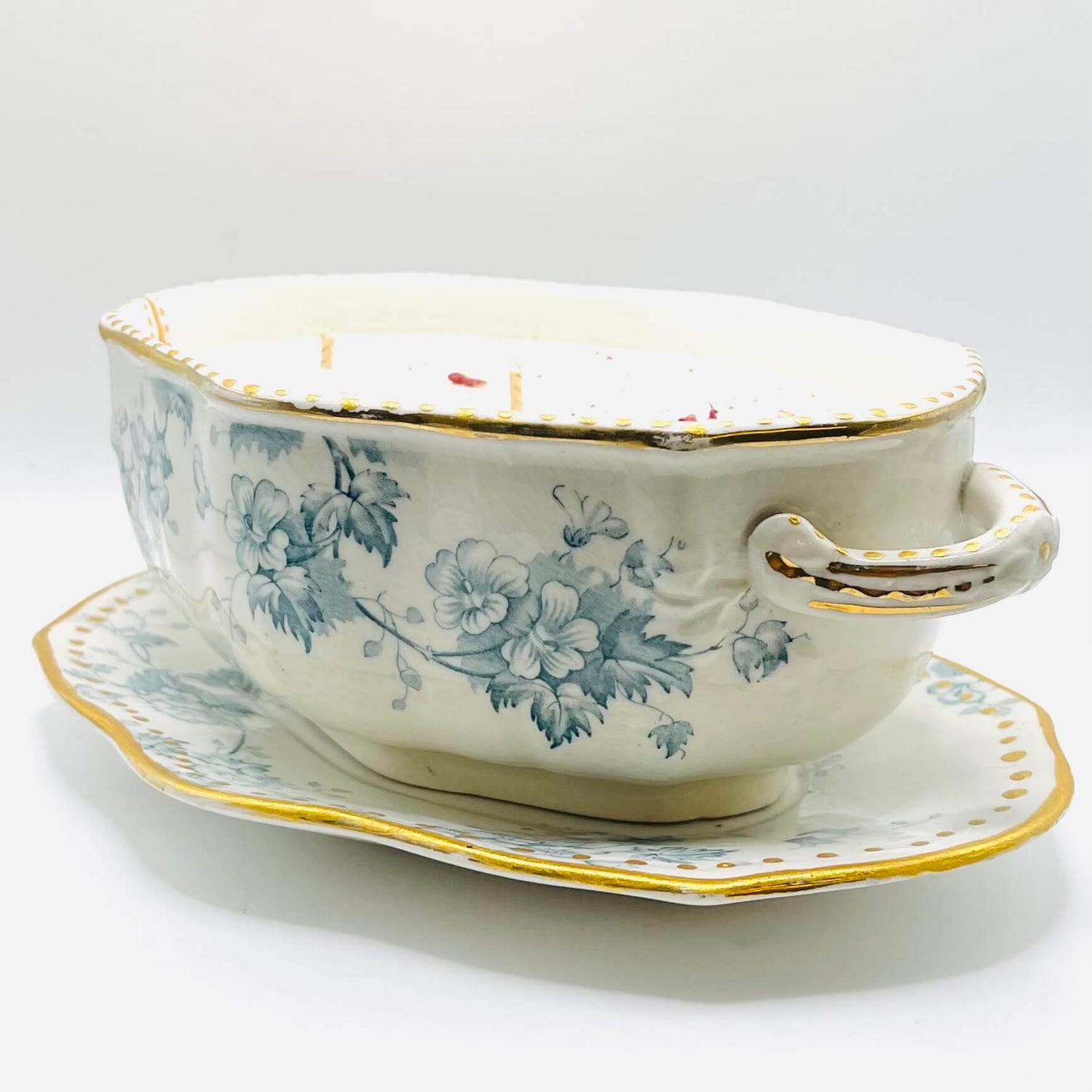 Candle refills
Reusing and recycling is at the heart of what we do. Cockles and Heart offer candle refills on all our candles above 500ml. Fortunately, many of our multi wick candles fall into this bracket so you can refill your favourite multi wick again and again and you can choose a new fragrance blend to go in it every time or stick with your enduring favourite essential oils. Never mind bags for life, at Cockle and Heart, we're into candles for life!!!
Feature flames
Bergamot and ho leaf

Regular price

Sale price

£12.00 GBP

Unit price

per

Sandalwood, bergamot and orange

Regular price

Sale price

£12.00 GBP

Unit price

per

Sandalwood, Bergamot and orange

Regular price

Sale price

£12.00 GBP

Unit price

per